Glenn Wilkins
Gender
Male
Age
Born 1962
Job (before the Fall)
Businessman
Job (after the Fall)
Deceased
Organisation
None
Debut
Purgatory
Episodes
1
Features
A British citizen.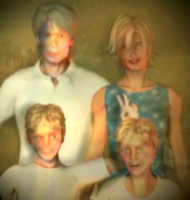 Glenn Wilkins is a 44-year-old British citizen, who came to New York City on a business trip. He is the first man Russell Shoemaker meets after The Fall. Glenn is shown happily married with 2 kids.
During the Purgatory episode, Glenn Wilkins chooses to leap to his death after failing to bear the pain of not knowing whether his wife was alive.
Ad blocker interference detected!
Wikia is a free-to-use site that makes money from advertising. We have a modified experience for viewers using ad blockers

Wikia is not accessible if you've made further modifications. Remove the custom ad blocker rule(s) and the page will load as expected.